Information and Rentals
Phone message line: 704-849-7368
Email us at info@matthewsreidhouse.org
Please include your phone number if calling about a rental.
Mailing Address: P.O. Box 1117 Matthews, NC 28106
Matthews Historical Foundation
For more information about The Matthews Historical Foundation, visit us at www.matthewshistoricalfoundation.org.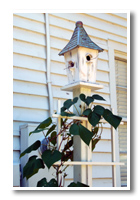 Mail List
To subscribe to our mail list, please send an email with the subject line "Mail List" to www.matthewshistoricalfoundation.org. You will be added to our mail list and receive our next mailing.

Matthews Reid House P.O. Box 1117 Matthews NC 28106
Copyright © 2018 Matthews Reid House. All rights reserved. Contact Webmaster.